2nd VoltaChem Community meeting 2020: Decarbonization & Recarbonization through electrification
10-06-2020 / 10-06-2020 | To be announced.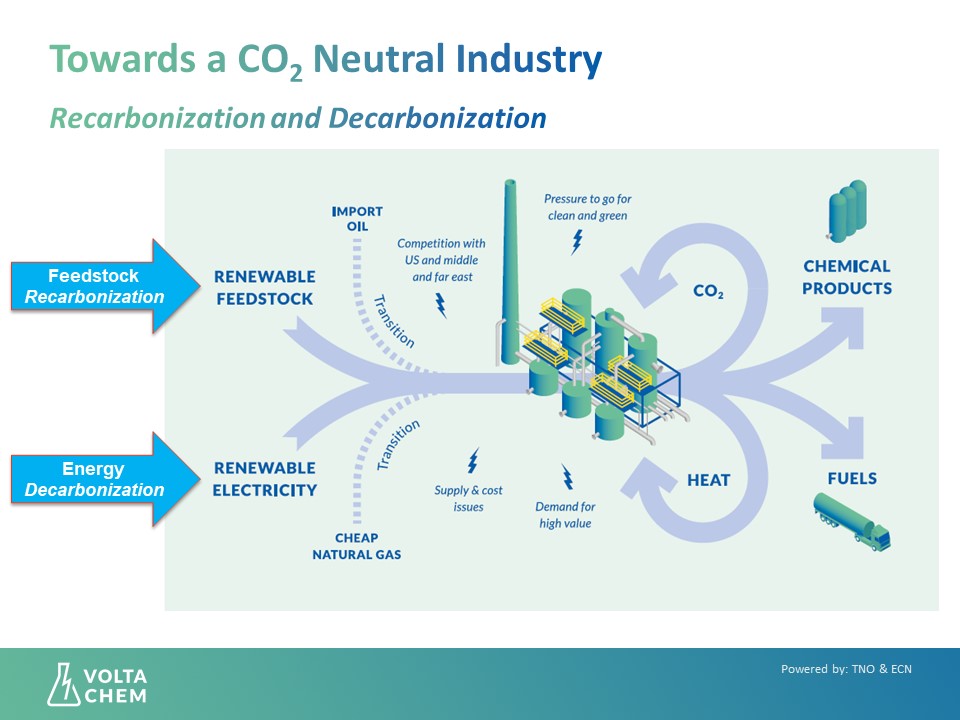 During this second meeting of our Business Community, we will explore and further define VoltaChem's collaborative roadmap of accelerating industrial electrification via decarbonization and recarbonization.
More details will follow, but community members can save the date.
Location: to be announced.
Share this page:
Tweet