Cycling for climate, or Lennart's adventurous sabbatical
30-10-2021 | Business development
Since July, VoltaChem team member Lennart van den Burg has been enjoying an adventurous sabbatical. Together with his wife Sjoukje and their three small children (8, 7 and 2 years old) they mounted their bikes and headed southeast. The motto of their 3500 km journey: "From North Sea to Black Sea: Cycling for Climate".
With their audacious trip, Sjoukje and Lennart want to make a statement and wake people up. "Our message is that we all really need to speed up climate actions", says Lennart, "and not sit around waiting until 2050." The couple hopes to inspire people along the way to get involved and reduce their climate impact. No stranger to the media, Van den Burg managed to generate some buzz for his adventure. Algemeen Dagblad, RTLnieuws and RTV Utrecht, amongst others, reported on the start of the journey. The family features with some regularity in a RTV Utrecht radio show to share their experiences. And they maintain a travel blog for everybody to follow their progress. It's mainly about their everyday joys and worries, but also underpins their missions with paragraphs on solar fields and battery factories.
Wonderful experiences
Although they prepared thoroughly - for example, they carry a ton of school books so that the children can keep up their education along the way - the Van den Burg family does not mind a surprise. They roughly follow a number of European long-distance routes without any planning. The daily distance is several dozen kilometers, with outliers even up to 100 km if they have trouble to find a campsite still open late in the season. Of course, there are the setbacks like flat tires, broken spokes and disconnected brake cables. Just after entering Germany there was even greater inconvenience when Lennart's sturdy 'old school' bike trailer broke down. Luckily, he was able to exchange it with a modern lightweight aluminum one. All these drawbacks are more than made up for by wonderful experiences. Such as the manager of a rowing club along the Danube who opened the premises to offer the family a comfortable place to spend the night. Or provisions (chocolate sprinkles!) donated by fellow Dutch campers. And free repairs at bicycle shops impressed by their motivation and performance.
Change of plans
Having biked for over 2500 km, the Van den Burg arrived in Romania for a less joyful surprise. In this not very bike-friendly country they had to cycle many miles on main roads with trucks thundering by. Regarding this too much of a risk to reach the Black Sea safely, they changed their plans. In Romania they traded their bikes for backpacks and pursued their journey by train and by foot. For Lennart this involved some mental adaptation since he had really set his mind on arriving at the Black Sea by bike. But he can now see the positive side of things: "I never thought that I could cycle to Romania with my family. It does underpin our message to dare and take action! Besides, to us it's all about the journey, gaining experiences, being together, and drawing attention to the climate crisis. So, we are not changing the stakes, we are just changing our course."
At the end of September, they embarked the train in Oradea, Romania. The 'Cycle for Climate' signs on the backpacks got swapped for 'Walk for Climate' signs. Early October the Van den Brug family reached their original destination: the Black Sea. "It was a special moment. The Black Sea was our cycle destination. And we did it, for 70% by bicycle, the rest by train and foot." However, the journey of the Van den Burg family did not end here. Next stop: Greece. Via Thessaloniki and Athens they travelled to Lesbos, with the goal to join the Boat Refugee Foundation (BRF) for 6 weeks as volunteers. Want to know where the Van den Burg family is now? Check out their travel blog (in Dutch).
Share this page:

Want to know more? Contact: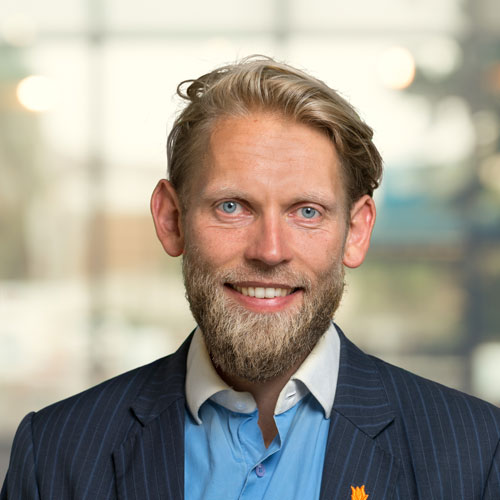 Follow us on LinkedIn
Follow us on LinkedIn and stay updated on our latest news, events and developments in industrial electrification.