VoltaChem researchers write chapter for novel reference work on biomass valorization
26-05-2021 | P2Chemicals | Research result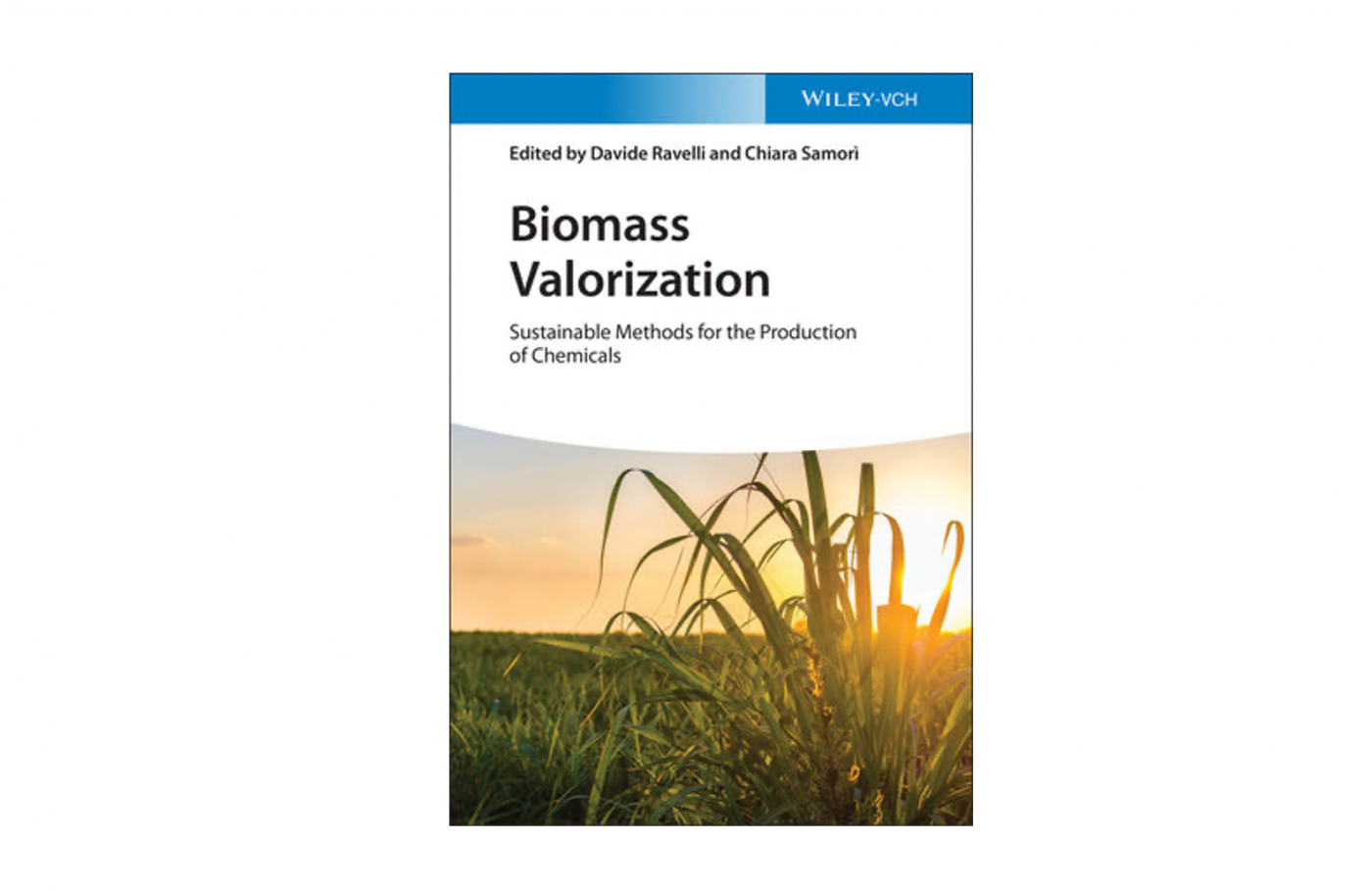 VoltaChem researchers have contributed to the novel handbook 'Biomass Valorization: Sustainable Methods for the Production of Chemicals published' by WILEY-VCH GmbH. Roman Latsuzbaia and Earl Goetheer wrote a chapter on conversion of biomass derived chemicals via electrochemical means together with TNO colleagues Marc Crockatt and Jan Kees van der Waal, as well as Roel Bisselink from Wageningen University and Research. The invitation to write the chapter recognizes the internationally leading expertise of the VoltaChem researchers.
Production of chemicals from renewable resources is highly desirable in the perspective of achieving independence from fossil resources. This has led to the emergence of the 'biorefinery' concept which refers in a broad sense to the sustainable processing of biomass into a spectrum of bio-based products (food, feed, chemicals, materials) and bioenergy (biofuels, power and/or heat).
The novel hefty handbook edited by Chiara Samorì (University of Bologna) and Davide Ravelli (University of Pavia) focuses on the production of chemicals from biomass. It contains a dozen chapters covering all relevant methods, from catalytic processes to thermal treatment and from microwave to ultrasound methods. The opportunities of related to the utilization of the biomass based feedstocks are further elaborated in chapters presenting an environmental assessment as well as an industrial perspective.
In their contribution the VoltaChem researchers present - how could it be otherwise - an overview of electrochemical means for biomass processing. They focus on a biorefinery concept where lignocellulosic biomass is first fractionated into its primary components lignin, cellulose and hemi-cellulose (e.g. by fermentation, acid hydrolysis, chemical conversion), or directly to secondary chemicals such as furanics, alcohols and acids. They present the emerging electrochemical conversion routes available for further transformation of these primary and secondary chemicals. This includes the electrochemical conversion of furanics, levulinic acid, and glycerol, as well as lignin depolymerization, into large variety of value added chemicals. The chapter closes with examples of scale-up of these electrochemical routes.
---
The chapter can be found in the Wiley Online Library: Biomass Processing via Electrochemical Means - Biomass Valorization.
Share this page:

Would you like to know how we can support you on this topic? Contact:
Ties van Maaren
Senior Business Developer
+31 6 212 348 41
LinkedIn
Follow us on LinkedIn
Follow us on LinkedIn and stay updated on our latest news, events and developments in industrial electrification.