Call for participation: Solid Oxide Electrolysis - Next Level / Upscaling project
VoltaChem, its founding partner TNO and ISPT are looking for industrial partners that are interested in the development of Solid Oxide Electrolyzer (SOE) technology. The envisioned project is aimed at scaling up SOE technology and consists of three activities: Exploring application areas and possibilities for process integration; Exploring GW-scale conceptual design; Implementation.
VoltaChem, TNO and ISPT are developing a new area of electrolyzer technology for hydrogen and other chemicals (combined) production and this project will help to take this to the next level. As it is envisioned to fund part of the project activities through Dutch national funding (RVO), the focus will be on the application of SOE technology in the Netherlands.
Scoping and program coherence
Agile project with the duration of 1 year
Total financing (public/private): € 400.000 - € 700.000
Feasibility/engineering study and strategy development
Part of the SOE developments at VoltaChem and the current Hydrohub Innovation Program at ISPT
Objectives
There are a few main areas we would like to explore together with you regarding the SOE development. These are:
Explore application areas and possibilities for process integration of SOE in the Industrial clusters in The Netherlands.
Explore a GW-scale conceptual design of a steam electrolyser plant fit for purpose
Develop technology implementation roadmap towards GW-scale Steam electrolysis to shorten time to market
Activities
Within these areas we will be working on the following activities:
1. Explore application areas and possibilities for process integration
Focus on 4 applications: steel, chemical, fertilizer, e-fuel .
Integration options within industrial cluster with respect to Waste Heat integration, Circular carbon, Renewable electricity
Product analysis: Hydrogen, CO, syngas, C-looping
Specify requirements from industrial end users
2. Explore GW-scale conceptual design
Analyze different industrial (cluster) sites
High-level baseline design of the system and key parameters
Benchmarking with alternative technologies
3.Implementation
Define steppingstones towards GW scale and cost reduction
Roadmap towards industrial application of SOE in NL
Call for partners
In this project we are mainly looking for industrial partners who are active in one of the following areas
Steel
Fertilizers
Chemical
Interested? Contact us!
If you are interested in participating in dit project, please reach out to Lennart van der Burg (contact details below).
View Calls for Participation overview
Share this page:

Contact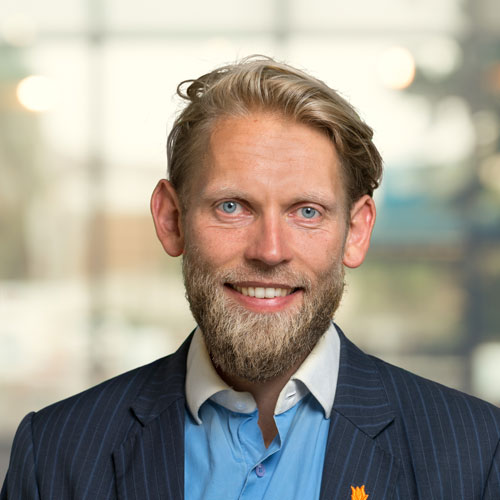 Follow us on LinkedIn
Follow us on LinkedIn and stay updated on our latest news, events and developments in industrial electrification.