SuperCell Shared Research Program
21-09-2023 | Program update | Call4participation | P2Hydrogen
Since April 2022, TNO has been working within the VoltaChem program with three partners to develop a new generation of electrolyzers. It is collaborating with German company Schaeffler, British company Johnson Matthey, and Belgian company Bekaert to improve the cell that is part of PEM electrolysis. The cell is the heart of this electrolysis process and consists of various layers, such as electrical plates, porous transport layers, a membrane, and catalysis materials. With electric current, a stack of these cells converts water into pure hydrogen and oxygen.
The SuperCell optimally combines performance, cost, and durability. A key part of the program is research into making the most efficient use of scarce and expensive materials, such as iridium, titanium, and platinum. The Shared Research Program is a transparent collaboration of parties that share their research results and jointly draw up a road map for research and development.
Program members decided to work towards the greenest and most sustainable application of hydrogen production: hydrogen made using offshore wind power. The favorable but variable wind profile at sea places specific requirements on the design of the system. In addition, replacement parts costs are relatively high for marine applications. We therefore focus strongly on being able to calculate the lifespan of cell components. Based on literature research, we have drawn up three accelerated stress test protocols in the program. This enables us to determine the service life of various components in a short period.
During the first year, we defined test protocols to be applied in standardization for PEM technology. Existing electrochemical technology has been investigated in depth to better understand the interactions between the cell components. We conducted experiments with thinner membranes, which boosted performance, lowered amounts of iridium catalyst, which is one of the scarcest raw materials, and replaced titanium electrodes with coated stainless steel electrodes. Results from several 500 and 1,000-hour experiments and stress tests indicate that we can make a good estimate of performance and durability per component. As a result, we have increased our knowledge about the efficiency, lifetime and costs of a PEM electrolyzer. The research has already led to a much better understanding of how the components behave and interact.
In the coming year, we will do further theoretical and experimental research, including on the lifespan of components and the further reduction of scarce and expensive materials. Companies that are interested to join the Shared Research program are welcome to examine our conditions for participation, click here for more information. For additional information on the Shared Research Program, please send an email to info@voltachem.com or get in touch with our Business Developer Power-2-Hydrogen, Lennart van der Burg.
Share this page: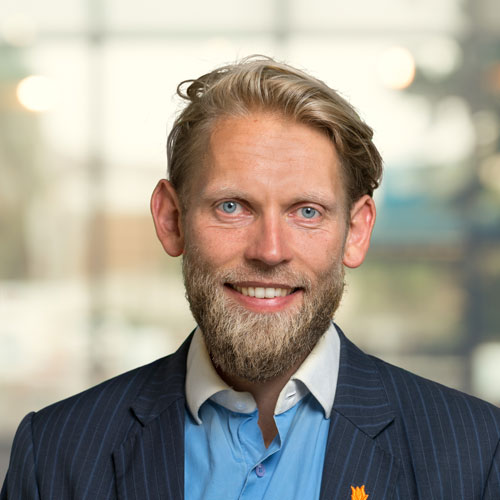 Follow us on LinkedIn
Follow us on LinkedIn and stay updated on our latest news, events and developments in industrial electrification.